London Tech Week recap: What next for Tech?
Marking its 10th anniversary, the week-long @LondonTechWeek brought together global leaders in the tech world to explore the vital role of technology
London Tech Week 2023 certainly created a buzz around a mostly sunny Westminster last week, attracting more than 30,00 visitors and over 300 speakers across five days. Marking its 10th anniversary, the highly anticipated event brought together global leaders in the tech world, including government bodies, innovators, and tech enthusiasts. The event provides a great platform for networking and satellite events, while highlighting the UK's vibrant tech ecosystem.
The agenda across the week was packed with keynote speeches, panel discussions, and workshops on emerging tech such as AI and blockchain, talent, diversity and inclusion, and international collaboration.
Blick Rothenberg Partners Nick Winters and Rehana Earle were both directly involved through their own sessions for Innogate UK, covering the crucial subject of establishing a business in the UK in front of a group of scale-ups looking to grow their businesses.
International Tax Senior Manager Melissa Thomas and Director Gail Cobley were also involved, talking on the subject of international expansion with delegates from Alberta and Edmonton, before hosting a traditional afternoon tea on our terrace.
Key Takeaways
Nick Winters, Head of Technology at Blick Rothenberg, explained: "Throughout the week, we heard time and time again that London's tech scene is vibrant, with data published by London & Partners showing that the capital has been the leading city for global tech investment over the last 10 years.
"London has undoubtedly become a global hub for innovation, with AI being singled out as a particularly exciting opportunity in Prime Minister Rishi Sunak's opening remarks. The future of AI is expected to be positive overall, but in need of careful managing moving forward."
Partner Rehana Earle adds: "It's easy to see why London is often described as the tech capital of Europe. It has a thriving tech talent ecosystem and continues to attract top talent from around the world.
"However, there are still gaps and shortages, and it came through loud and clear during the talent sessions on Day 3, that Government and business need to continue to work together in implementing strategies that will strengthen the tech talent pool."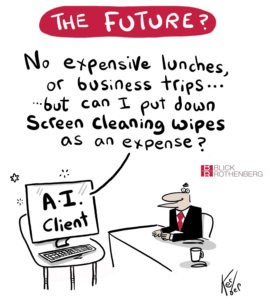 Would you like to know more?
We work with the full range of technology companies, from start-ups to established internationals, and our experienced team is here to help. Tech companies face specific tax risks and opportunities, and we can provide support through efficient tax strategies and compliance.
If you would like to discuss how we can help you, you can visit our dedicated Tech page, contact your usual Blick Rothenberg contact, or speak to Nick Winters using the from below.