BRave Business: Bitesized
Shorter than our main podcast series BRave Business: Bitesized focusses on single, timely topics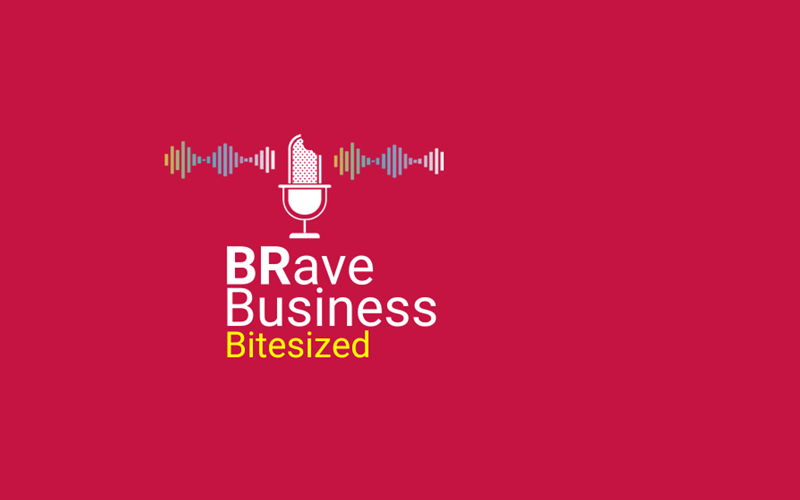 Our BRave Business:Bitesized episodes are shorter than our main podcast series and focus on single, timely topics
How to listen:
BRave Business: Bitesized is available to stream on all major podcast platforms as well as being available on our website.
You can follow and subscribe on your podcast player of choice. Or ask your smart speaker: "Play BRave Business Bitesized".
Apple podcasts
Spotify
Google podcasts
Podbean
omny.fm
BRave Business: bitesized is also available on our YouTube channel.
You can also sign up for our email notification when new episodes are released.
BRave Business – Episodes
What impact will the Political Party Manifestos have on UK Taxes?
With a UK general election expected in 2024, Corporate Tax Partner Heather Self and Private Client Partner Neil Lancaster share their insights in this bitesize episode of our BRave Business series.
What did the 2023 Spring Budget Statement mean for businesses?
Neil Lancaster and Heather Self look at what the Chancellor's Spring budget means for individuals and businesses.
What did the Autumn Budget (2022) mean for businesses?
We look at what the impact of the Autumn 2022 Budget Statement might be for owner managed businesses and who the winners and losers were from the Chancellor's Statement. We also consider what the forecast recession might mean for businesses and what the Government may be planning next for their Summer Statement.
Joining the debate are Blick Rothenberg's CEO Nimesh Shah and Corporate Tax Partner Heather Self. Our guest is financial journalist Simon Gompertz.
How brave was the Autumn (2021) Budget?
Recorded the morning after the Government's Autumn Budget 2021 announcement, CEO Nimesh Shah, Corporate Tax Partner Rob Goodley, and Audit, Assurance & Advisory Director Simon Rothenberg discuss the Chancellor's latest decisions and how these will affect everyone from individuals to owner managed businesses and corporates.
Be the first to hear when a new episode is released
Updates, News & Insights
Delivered directly to your inbox
Complete the form to receive the latest news and insights from Blick Rothenberg on the topics of interest to you.
To recieve notification when a new episode of BRave Business is released tick BRave Business podcast, you can also select from a range of other topics that you may wish to recieve updates from us on.
You can come back at any time and update your preferences.
You can select multiple topics
If you are returning to update your preference choices resubmitting the form will reset all your topic preferences
– Any that you previously had selected that you wish to continue recieving updates for must be reselected alongside any additional topic areas
Submitting a form with no topics selected will clear all previous preferences*
Receive updates from Blick Rothenberg
*This preference centre allows you to choose areas of interest so that Blick Rothenberg can send you relevant information and updates.
It does not opt you out of marketing communications from Blick Rothenberg – To do so please follow the links in the footer of our emails to update your communication preferences.