Corporate Social Responsibility (CSR)
Acting responsibly to make a valued contribution to the wider local community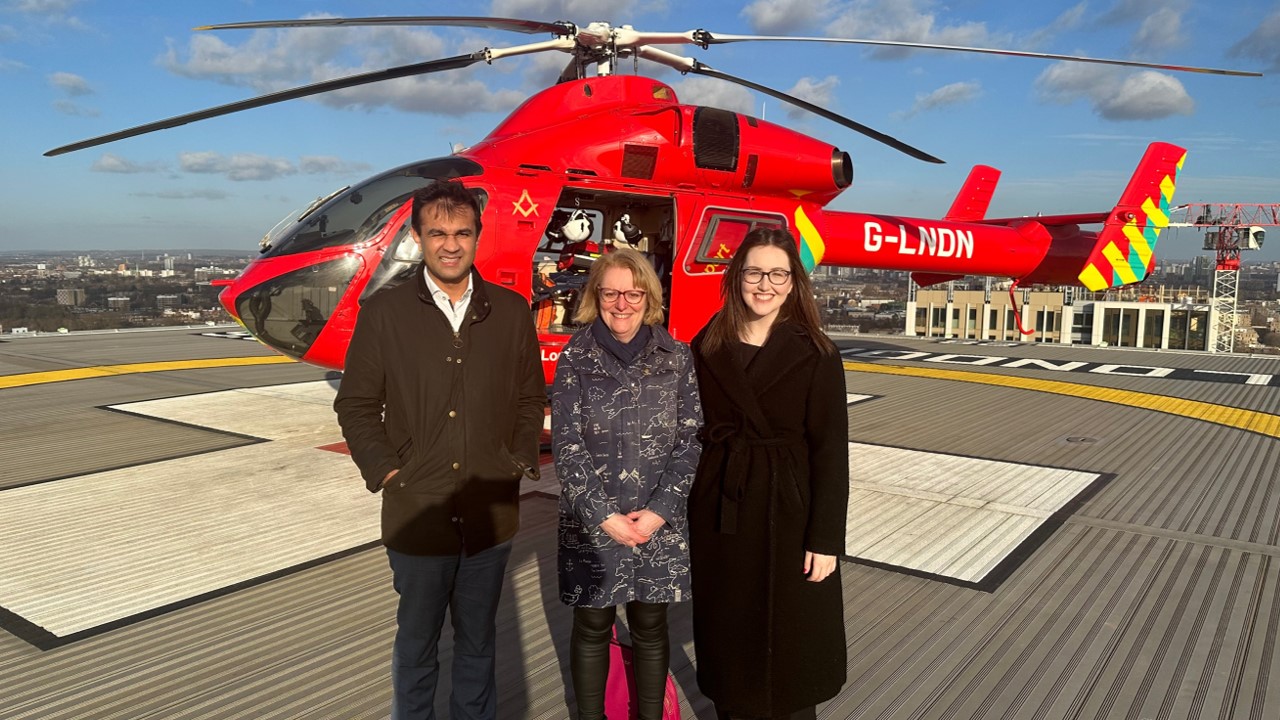 Our approach to CSR
At Blick Rothenberg success means more than financial performance. Success means creating a great place to work which breeds a positive, innovative culture as well as a supportive and nurturing workplace. Core to this is corporate responsibility or CSR.
Our approach to CSR supports our vision and values and we have a long and proud history of involvement with charitable and not-for-profit organisations.
Many of our partners take an active role as trustees and directors of a wide range of charities.
In December 2007, we launched a corporate and social responsibility (CSR) programme aimed at reducing the environmental harm of doing business and contributing to society through charitable activity.
We believe that we have a key responsibility in addressing pressing social and environmental concerns. This includes being consideration of all of the key stakeholders in our business including our clients, colleagues and the communities of which we form a part.
We have therefore built a balanced approach to becoming a sustainable business in the widest sense of that term. This includes our ambition to become B Corp accredited as both a demonstration of this commitment and a source of further ideas.  B Corps strive to meet high standards with regard to social and environmental impact, are committed to accountability, transparency and continuous improvement and seek to engender an inclusive, equitable economic system.
We work hard to ensure that we provide an environment where all of the team feel comfortable and confident and have equal opportunity to thrive.
Our focus on being a learning organisation includes not only technical and leadership development but extends into health, mental and physical wellbeing and education around social issues.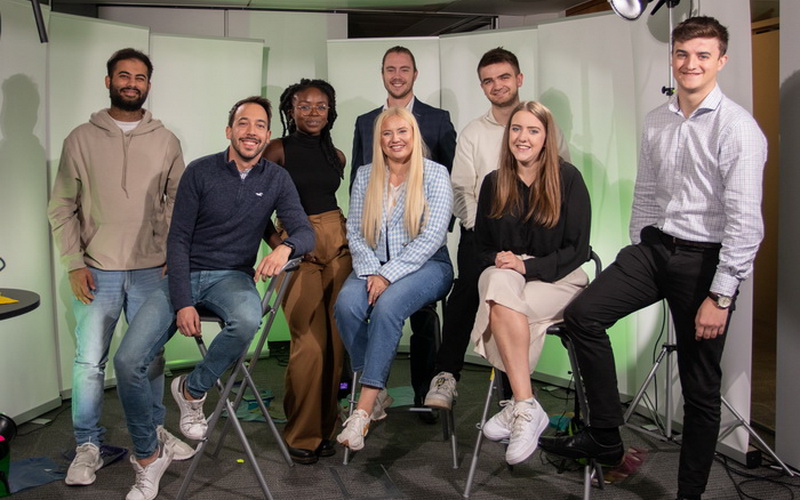 We engage with our clients in as personalised a manner as is possible looking to build long term relationship with them and understanding how we can support them in as holistic a manner as possible.
We encourage all of our colleagues working with a client to lead on building that relationship and share what they learn internally. We review, update and apply controls and procedures to ensure that we provide the technically best advice to clients and that we respect and protect their privacy and the security of their data that we hold.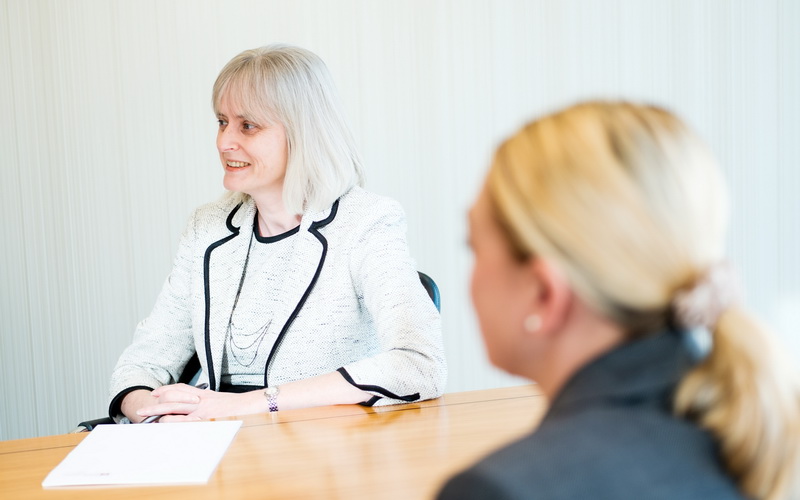 We are formally measuring the scope 1, 2 and 3 impacts of our business during 2023. Based on the findings of this we will work to set appropriate, targetable and measurable, focuses for improvement and will publish these via our website.
Within our local community we will continue to support a charity, chosen by our colleagues and work with them to raise funds and awareness. We will commit to using local businesses as suppliers and working with them to ensure that they meet the same ethical standards that we would expect. Our colleagues all have the, paid, opportunity to volunteer within the community and we will both encourage this and measure it's take up.
Within our industry we will work to advocate for equality of opportunity with the aim that those working within our field gradually become more reflective of the wider society of which we form a part. We will measure our own diversity, whilst being considerate of the privacy concerns of our colleagues and put in place assistance to reduce any unconscious bias in our decision making.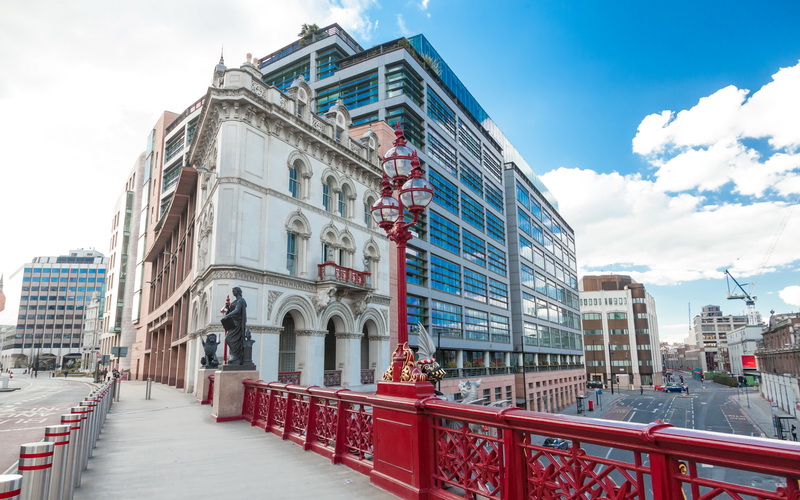 Initiatives
Current initiatives to achieve these aims include:
Introduction of dry recycling bins: over 50% of waste is now recycled
Introduction of renewable forestry-sourced plain paper: Saving hundreds of trees
Recycling of printer cartridges and batteries: reducing toxins to landfill
Introduction of personalised mugs and glasses: reducing plastic cup consumption from 6,000 per month in 2007, to zero
Introduction of a 'Give As You Earn' (GAYE) scheme to enable staff to make regular tax-free donations through payroll
Partnering with specialist organisations to enable staff to provide pro bono advice and participate in firm sponsored community activities
Supporting a 'Charity of the year' which is London's Air Ambulance.
We hope that these and many other commitments will continue to ensure that we act responsibly and make a valued contribution to the wider local community in which we work.
The Mayor's Corporate Commitment
Blick Rothenberg has signed The Mayor's Corporate Commitment. Launched in 2014, this is a baseline standard for businesses to commit to which recognises the value of social action in staff development.
In signing the commitment, we pledge to recognise the role that employee volunteering plays in improving employability and the recruitment of young people.
We are also committed to giving our people one day of paid leave a year so that they can volunteer and give back to the communities in which they live and work.
Access Accountancy is a profession-wide collaboration established in 2014 on the back of overwhelming evidence that people from that lower socio-economic backgrounds are less likely to be hired in the profession.
Blick Rothenberg is proud to join more than 25 professional services firms including EY, PWC, KPMG, BDO, Grant Thornton, NAO, Deloitte and Mazars, to combat this trend and give everyone equal opportunity to gain access to the accountancy profession.
The programme promotes diversity across all levels of the sector and its core aims include:
Provide 3,750 30-hour work placements to students from lower socio-economic backgrounds a year
Collect and monitor socio-economic data of applicants and hires on an annual basis
Generate interest in accountancy by delivering common messages in more target schools & colleges
We also commit to host four students for work experience through Access Accountancy each year.
It is vital that there is opportunity for all in our profession and the wider business community, no matter your socio-economic background.
This is an initiative which must succeed and to which we remain steadfastly committed.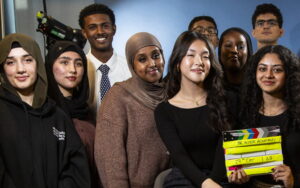 Donations
We are committed to being transparent about the donations we make as an organisation.
On an annual basis we will provide a summary of the donations we have made and the causes we have chosen to support.
For the year ended 30 June 2023 these donations were as follows:
| | |
| --- | --- |
| Cause | Amount |
| London Air Ambulance | £571 |
| Access Accountancy | £2,363 |
| Supporting young people in media and entertainment | £500 |
| Supporting people with their tax affairs | £890 |
| Mental health charities | £200 |
| Total | £4,524 |
The London Air Ambulance is the charity partner our people have voted for as the main charity that we support for a two-year period.  A number of fund-raising activities will be undertaken during that period and at the end of it the firm will match the amount raised.  This funding will primarily be in the coming financial year.
Access Accountancy is a charity that supports the encouragement of social diversity into the accounting industry.  As well as supporting this charity financially we make a much wider contribution as noted below.
The most significant contribution we make is to allow our people to spend time volunteering in the local community. In the year to 30 June 2023 we would estimate this time had a value of over £80,000 in supporting causes that they choose personally. Alongside this, a number of our team spend time dealing with tax queries for TaxAid, a charity that provides fee tax advice to those on low incomes.  In the year to 30 June 2023 we would estimate this time had a value of over £125,000.
As a firm we choose not to make donations to political parties and have a formal, documented policy detailing this that all of our people are required to confirm they have reviewed on an annual basis.
Previous slide
Next slide