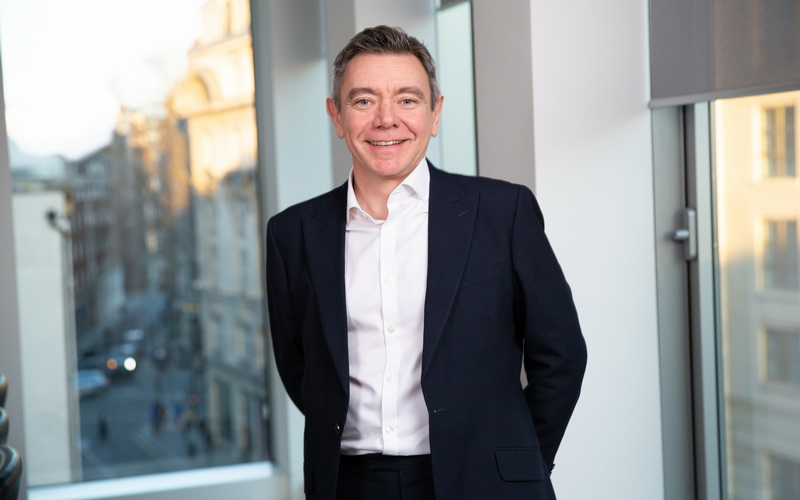 I have helped many international organisations to manage their global workforce; and individuals who travel, work or live outside of their home country
I have helped many international organisations to manage their global workforce; and individuals who travel, work or live outside of their home country
I am a UK and US expatriate tax specialist and I joined Blick Rothenberg in July 2011 where I head up the firm's Global Mobility practice.
I have 25 years' experience advising companies on their global mobility, tax and HR issues, with particular expertise helping organisations in the technology, financial services, life sciences, oil and gas and luxury goods sectors. This includes 16 years working at the Big 4 accountancy firms.
My experience as a UK and US expatriate tax specialist is broad and deep; and I have helped many international organisations to manage their global workforce and individuals who travel, work or live outside of their home country.
I advise on international tax, tax residence, international social security, cross-border pensions, cross-border share reporting, tax equalisation and international assignment policies.
I have been an Expert Witness for UK/US 'Tax Equalisation' issues in the High Court and regularly present on global mobility issues including at meetings of the German, Austrian, Italian and Spanish Chambers of Commerce in London.
The most satisfying part of my job is being able to deliver high quality service to my clients through our multi-award winning team, and trying to do something a little different in the global mobility space.
Global Costs 2023
Trends, risks and solution
Our Global Costs 2023 whitepaper is designed to help you understand trends and best practice in 2023.
Reducing employee related costs, improving cash flow, and increasing value in a downturn.
The whitepaper covers:
Key people-related strategies
Getting the fundamentals right
International employees – A unique challenge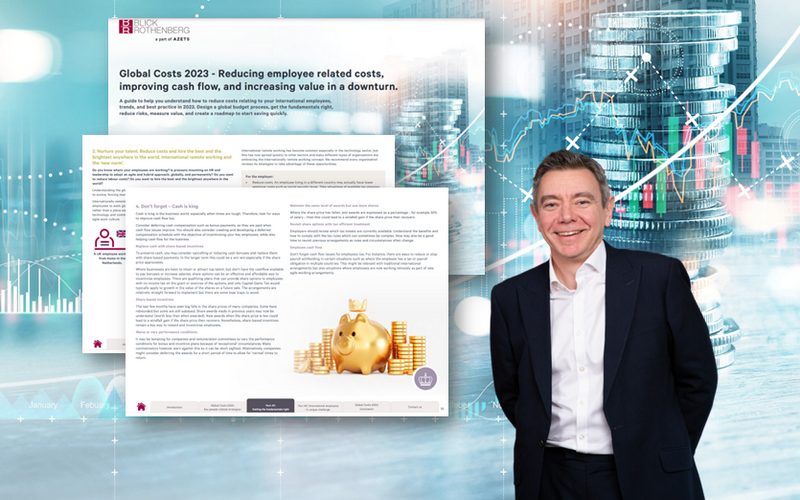 Specialist areas
•

Advising companies on their global mobility, tax and HR issues
•

Advising companies on issues relating to their global workforce and individuals who travel, work or live outside of their home country
•

Advising on international tax, tax residence, international social security, cross-border pensions, cross-border share reporting, tax equalisation and international assignment policies
•

Particular expertise helping organisations in the technology, financial services, life sciences, oil and gas and luxury goods sectors. Expert advisor on tax equalisation
Qualifications and positions of note
•

Fellow UK Association of Tax Technicians
•

Enrolled Agent of the US IRS, Global Mobility Specialist (GMS-T®)
•

Accredited Global Mobility Expert / Member of the Academy of Experts
•

EMEA / Asia Pacific Head of BKR International Expat Tax Practice Group
•

Master of Laws in International Commercial Laws
•

MBA in International Management
•

Member of Mensa