Seven Blick Rothenberg Partners and Directors featured in Spears 500
Spears 500 – Accountants & Tax Advisers Index 2023
Seven people from Blick Rothenberg have been named in the Spears 500 '2023 Accountants & Tax Advisers Index'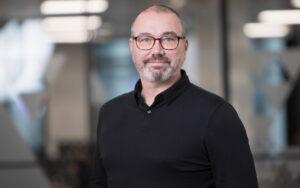 The index is Spear's magazine's selection of the best Accountants and Tax advisers for High-Net-Worth (HNW) Individuals. It is drawn up based on peer nominations, client feedback, telephone and face-to-face interviews, data supplied by firms, and information gathered by Spear's editorial and research teams.
Chris Horne, Group CEO of Azets, said:
"The Spear's 500 Index is a highly coveted publication in the private client industry. To have Blick Rothenberg represented once again by seven colleagues is testament to the depth of talent, specialist expertise, and quality of service we offer. Blick Rothenberg is an important part of Azets; it is a distinguished brand within our group and our chosen markets, and we are proud of what Nimesh Shah and the team continue to achieve."
Receiving the Top Flight category again this year is Nimesh Shah, CEO of Blick Rothenberg. Nimesh was appointed in August 2020, joining the firm in 2012. He has a keen interest in the UK's tax policy and regular input into Government consultations.
Also receiving Top Flight is Caroline Le Jeune, Head of Tax and Private Client who received same the category last year. A qualified solicitor, Caroline joined Blick Rothenberg in 2014 and has spent over 20 years working with international HNWs and non-UK domiciled individuals, their families, trusts and other related entities.
Michael Holland, a Partner at the firm has received Top Recommended; he works only with business owners exposed to UK & US tax. His specialisation is working with American clients living in the UK who want to manage their global tax and support US residents to expand their UK businesses.
Also receiving the Top Recommended category is Lisa Gray, Director of US/UK Private Client; she has been at Blick Rothenberg for over 6 years and in the industry for over 10 years. She provides advisory and compliance services to trustees and beneficiaries in the UK and the US.
John Bull, Head of UK/US Private Client, has received Recommended. He joined Blick Rothenberg in August 2016 and has over 13 years of experience as a personal tax advisor, specialising in advising private clients on their US/UK personal tax issues.
Roger Holman, a Partner at the firm has also received Recommended as he did last year. He has nearly 25 years of experience in the field, specialising in private client tax matters. His primary focus is tax that affects the individual, such as income tax, Inheritance Tax and Capital Gains tax.
Receiving the Rising Star category again is Robert Pullen, a Partner at the firm. A qualified chartered tax adviser, Pullen joined Blick Rothenberg in 2014. He advises HNWs on personal tax matters and is particularly experienced in advising on property tax.
Top Flight
Previous slide
Next slide
Top Recommended
Previous slide
Next slide
Recommended
Previous slide
Next slide