Outsourcing for the outsourcers
Grupo Konecta, headquartered in Madrid, Spain, is a leading provider of business process outsourcing services.
They have major clients in the finance, insurance, health, telecommunications and public administration sectors.
Established in 1999, Grupo Konecta has rapidly expanded and now has over 20 offices worldwide. This includes the UK, where Blick Rothenberg have been providing accountancy services and advice since opening its UK office in 2008.
"Blick Rothenberg provide us with our management accounts and key performance indicators in a format that suits us and allows for efficient consolidation into our group reporting. We are also provided with a monthly commentary on the accounts which helps with our interpretation of the accounts and any action points arising from the accounting process." Comments Monica Serrano Ceballos, Chief Financial Officer at Grupo Konecta
Blick Rothenberg provides a complete and coordinated solution to the UK accounting, taxation and financial requirements of Grupo Konecta.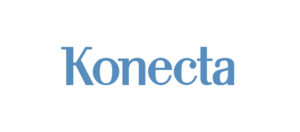 "Being outsourcing professionals ourselves, we fully understand the benefits to be derived from outsourcing certain functions of the business and where specialist assistance is required. This allows our local management and staff to focus on our core business and its expansion whilst working in partnership with our provider who fully understands our needs and ambitions."

Rafael Miguel Barroso Aceña, Chief Operating Officer at Grupo Konecta