With one month to go British taxpayers could get a reprieve in the Autumn Statement
HMRC's monthly statistics continue to show an increasing burden being put on the British taxpayer
The tax burden on the British taxpayer is increasing and will continue to increase if the Government sticks to its plans and tax bands are frozen until April 2028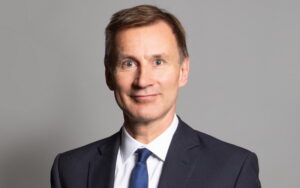 Joe Neal Tax manager says:
"HMRC's monthly statistics continue to show an increasing burden being put on the British taxpayer. The income tax take has increased by 12.5% this year compared to last year whereas average pay growth is currently at 8% for the private sector and 6.8% for the public sector."
This is due to fiscal drag pushing individual's income into higher tax bands and resulting in a higher proportion of people's pay being taken in tax. The takings for corporation tax have also increased by 21% in the last year, suggesting that the increased business costs are being passed on to an already squeezed consumer.
We are now seeing the impacts of the slowing property market with SDLT takings 40% down in September 2023 compared to September 2022.
Joe adds:
"With a month to go to the Autumn Statement, all eyes will be on the Chancellor to see if he will look to reduce this burden on the British public or will continue with the goal of driving down inflation. Inflation is remaining sticky at 6.7%, therefore, the Chancellor is stuck between relieving the tax pressure on the public or reducing inflation to meet the PM's pledge. Jeremy Hunt has already managed expectations by stating that he will not be announcing any big tax giveaways due to the concern that this could contribute to inflation.
With an election expected next year and with backbenchers calling for a tax reduction if the taxpayer is to be allowed any small reprieve, this could be announced at the Autumn Statement next month on the 22nd of November.
Would you like to know more?
If you would like to discuss any of the above issues please contact your usual Blick Rothenberg contact or Joe Neal using the form below.