Continuing fall in home sales is a major issue for the UK economy
The Government needs to act now to reinvigorate the property market
The Government need to step in now to stop the fall in residential property sales and reinvigorate the market, says Heather Powell, head of property and a Partner at Blick Rothenberg.
Heather says:
"The continuing fall in residential property sales show how slow the recovery is going to be for industries that thrive on a healthy property market, and the Government need to act now to reinvigorate this essential element of the UK economy."
She added: "A regime that encourages first-time buyers, without inflating prices, is needed to 'prime this pump.' It is to be hoped that incentives such as 'Help to Buy,' with ceilings appropriate for a given region, are being discussed in the office of the Minister of State for Housing and Planning. Our economic recovery will be assisted by releasing the capital triggered by a healthy, active housing market."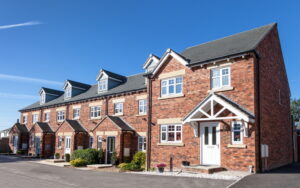 Estate agents, removal companies, decorators, carpet and furniture stores and the numerous other businesses that depend on this market have seen their sales plummet in 2023 – and their forecasts for the next six months are also poor. These businesses are a significant component of our economy – and the Government (and opposition) should be seriously worried about the impact on tax receipts, and thus their funds, because of this ongoing trend which shows no signs of reversing in the next 12 months.
Property sales in the year to 31 July 2023 are 341,730 down on those reported than in the year to 31 July 2022, and if you compare the sales to the year to 31 July 2021, they have dropped by 23.3%.
The Government's policy of the stamp duty holiday inflated transactions and pushed prices up in 2020 and 2021. Buyers made increased offers and pushed themselves to the limit, and lenders made mortgages available at high multiples of earnings. Whilst the repayments required were palatable when mortgage interest rates were low, remortgaging at rates in excess of 6% is causing significant heartache. Household expenditure is being cut back in all other areas to fund increased mortgage repayments – or to put aside the funds that will be required when a fixed rate matures in the next 12 months.
"Whilst this is an unhappy situation for households, it is a further problem for the UK Government as it holds back the recovery of the UK economy and will continue to hold it back."
"These households are also finding they cannot easily 'sell up' and start again either. House prices have not fallen significantly but households are finding that there is limited demand for their homes. The foundation on which the UK housing market is built, first-time buyers, are struggling to build up deposits. Those who have managed to build up a deposit are often finding that a Buy to Let landlord, selling up because of the interest rate rises, the change in the tax regime, and the increased legislation in place, or a national housebuilder looking to exit from a site, are more willing to negotiate on the price than a homeowner."
Would you like to know more?
If you would like to discuss the above, please get in touch with Heather Powell or your usual Blick Rothenberg contact using the form below.