Changes to R&D tax relief cause confusion
Rushed changes will deter R&D claimants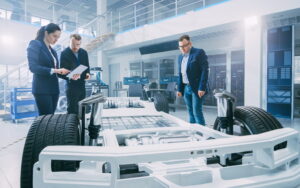 Poorly thought-out changes to R&D relief are causing confusion for accountants, tax software providers, and those looking to make use of this relief
R&D Partner Ele Theochari, explains:
"Regardless of whether one views these R&D changes as negative or positive, the implementation of some of these measures have been swift and largely without due care and consideration to the end-user, even with the consultations and continued dialogue between HMRC and the governing bodies."
Many of the implemented changes are in motion amidst the backdrop of a proposed merged scheme (with potentially another SME-intensive route running alongside) that is due to be rolled out in April 2024, which will further serve to confuse and deter genuine claimants. This simply does not give enough time for stakeholders to adapt, and while tackling error and fraud is an important goal, it feels as though the current SME scheme is being deliberately eroded in order to eradicate it altogether, rather than tackling the true underlying issues.
The Government have continued to express the need for, and importance of, this specific incentive relief, and I saw a huge opportunity to come into Blick Rothenberg and set up a dedicated service line that will provide its clients with technically excellent, high-quality R&D claims that can stand up to HMRC scrutiny.
Ele is an R&D tax relief specialist with nearly 10 years of experience having worked with a range of businesses from start-ups all the way up to FTSE100 globally recognised companies she is aware of the impact these changes would have on clients across different sectors regardless of size. Her role is to help companies understand the increasingly complex R&D tax landscape, access R&D tax incentives and see the positive impact that R&D tax credits can have on a business.
Ele is an ATT council member, was a 2022 & 2023 finalist in the Taxations Rising Star category at Tolley's Tax Awards, and the 2022 winner of Accountancy Age's 35 under 35.
Would you like to know more?
If you would like to discuss any of the above issues please contact your usual Blick Rothenberg contact or Ele Theochari using the form below.