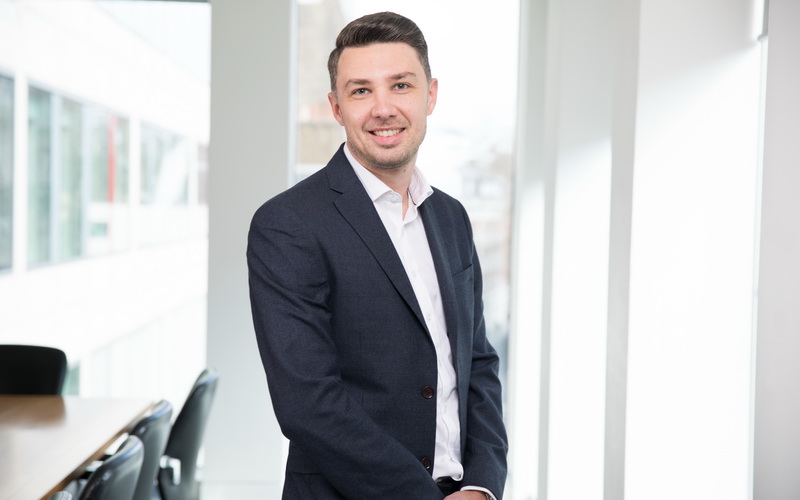 Partner
US/UK Private Client
Knowing that I can offer excellent client service and use my technical nous and authenticity to assist my clients in achieving their goals, whilst simultaneously optimising their transatlantic tax position, is rewarding to me
Knowing that I can offer excellent client service and use my technical nous and authenticity to assist my clients in achieving their goals, whilst simultaneously optimising their transatlantic tax position, is rewarding to me
I thoroughly enjoy working with interesting clients and collaborating with our excellent team to provide an efficient and pro-active service. I joined Blick Rothenberg in May 2020 after spending nine years at my previous firm where I rose through the ranks from client services assistant to an experienced senior manager. Over 12 years' experience has culminated in me running a large and varied portfolio centred around high net worth individuals with US and/or UK tax compliance and advisory needs.
In light of the experience gained, I am able to service the needs of the vast majority of individuals who require Transatlantic tax assistance. Whether they need a solution to an existing problem, are looking for pro-active long-term planning or simply want their US and/or UK tax compliance catered for in an efficient manner – I cover all bases for my clients. I understand that clients want someone they can rely on who is efficient, has a sense of pragtimism when appropriate and offers transparency.
My working style evolves around these key features. I like to fully understand my clients' tax worlds in order for them to achieve their goals.  My particular professional areas of focus range from working with those in the private equity and venture capital arenas to those with significant equity-based remuneration or are moving into or out of the US or UK and vice versa. Furthermore, I work with many individuals who are accidental Americans and subsequently may wish to expatriate. Having a broad range of clients and having to keep on top of the ever-changing legislation across the two jurisdictions inevitably keeps me on my toes!
Specialist areas
•

General US/UK tax advice for high net worth and ultra-high net worth individuals
•

Carried interest tax considerations for those in the private equity and venture capital arenas
•

Inbound/outbound US and/or UK tax planning
•

Streamline Foreign and Domestic Offshore Procedures for delinquent filers
•

Equity based remuneration
•

Expatriation for US citizens and long-term residents
Services covered
Qualifications and positions of note
•

Association of Tax Technicians (ATT)
•

Chartered Tax Advisor (CIOT)
•

Enrolled Agent (EA)